I have been in the media industry since 2002 when I worked for BBC South as a Camera Assistant. Since then, my desire to develop within this industry has never faltered. I have worked for other broadcasters such as Teachers TV and for Production companies such as Thumbs up Productions (Britain's Next Top Model) which all came after my Fdg in Broadcast post Production at Ravensbourne. I now also work on a freelance basis and own a GH4 & GH5. I have the strong background required to work well for broadcasters and clients.
I specialise in presenter-led green screen and event videos.
July 2016 – June 2018
Video Producer
Each Monday I produced a 3 minute news round up video. I own my own portable green screen mini studio and film right by Southampton Central with presenters that have their own tv shows on London Live, Keep It Country and Sky 1.
My client supplies the script and I produce everything else.
February 2015
Video Producer
UAE DXB OFF PLAN
TV Presenter led video report for a UK based UAE Property Agents.
March 2015
Camera Operator
Voice In A Million
Part of a 6 camera multi-camera recording of a concert at Wembley Arena.
April & December 2014 & December 2015
Videographer
(ISC)²
Filming (ISC)²'s 25th Anniversary event at Infosecurity Europe 2014 – Earls Court, a two day EMEA Conference including 6 keynote recordings at The Bloomsbury – London and a one day conference at KPMG London.
Ongoing
Videographer
South West London Television
Film and edit reports for South West London TV. Reports include London Fashion Week, SW4 EDM Festival and Tradeshows at Olympia London.
2011 to present
Web Master / content creator
renight.com
WordPress powered music magazine website that I edit.
2007-2008
Video Editorr
Radio Children
Editing videos for a children's website featuring various activities and subjects from interviews such as Alastair Campbell to trips to The London Dungeon.
2008
Video Library Assistant
BP Video Library
Working within a small team on a project to make available the entire BP Video Library digitally via their online stock footage portal.
2007
Digital Media Assistant (Work Experience)
Comic Relief
I mainly helped out with Comic Relief's website and social networks along with runner duties for the main event at Television Centre.
2006
Production Assistant (Work Experience)
Thumbs Up Productions
General runner duties, tape logging and edit assisting on their Britain's Next Top Model production for Living TV.
2004-2005
Video Editor / Administrative Assistant
Douglas Stafford
Quality controlled video mystery shopping by checking a written report submitted by the in-field mystery shopper as well as editing covert video footage and creating VHS, CDROM and DVD packages for the client.
2002
Camera Assistant – Music Live
BBC South
2005-2007
Broadcast Post Production
Ravensbourne
A course focused on developing technical knowledge and work ethics within the broadcasting industry, especially video editing. Other skilles developed include communication, visualization, debate and polemic.
2002-2004
BTEC ND Media Production & AS Film Studies
Weymouth College
TESTIMONIALS

Kieran Murphy
ESB Planet9 Energy
I am moving from my company now but before I left, I just wanted to thank you for a great service. The quality of your work and professionalism has been second to none. You never once missed a deadline and you have been more than accommodating to our schedules. Thanks again and I will have no hesitation to avail of your services again in any new venture.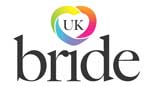 Tilly Wilkinson
UKbride
The videos are absolutely perfect! I'm very impressed with them.

Robert Garofalo
Voice In A Million
Steve did a great job for us.

Lee Haslam
Slinky
I absolutely loved the end product delivered by Steve and his creativity in producing top-notch promotional material as part of Slinky TV.

Colin Sales
Montal
They did an excellent job, even better than I expected and it was a pleasure working with Alex and Steve at Olympia London for The IT In Housing Show.

Giovanni Iurza
Decolan
It was a perfect video and looked very nice in ultra high definition. Thankyou.
James Hilling
WuWu & Retention Manager
Steve, for me, is a real artist in his own right but also someone who just gets on with the job. Many past videographers and photographers i've worked with have been pre-madonnas, not Steve, he gets the job done simply and efficiently.

Keith Maynard
TV Presenter (Ideal World)
Steve is extremely professional with a clear creative vision, and his enthusiasm did not falter even after 10 hours filming in Cologne for Planet Cruise. His dedication and technical skills resulted in some great VT inserts for the Amazing Cruise Show on Ideal World.

Julia Hunter
Rainbow Nursery
We always have lots of positive comments from the parents about the Nativity Play DVDs that Steve produces for us each Christmas. It really does save having the majority of parents trying to capture the performance themselves.
Competencies (%)
HomePortfolioAbout/CVServicesConnect/Quick QuoteLocationsBlog